Requirement of food and clothing is continuous throughout the life, for an individual, and one has wide Variety of options for the 1st and 2nd needs, our these options will not impact much of our life.

But need 3 (shelter) is a life time need with one time decision and this is a crucial decision, we comprehend the need and project 276 fulfils it.

The builders are Civil Engineers having 20 years of experience in the construction industry. Their twin objectives are
"QUALITY CONSTRUCTION" "MORE VALUE FOR MONEY"
With this vision and strategic planning, we deliver what we promise. Quality in every detail of work, at each level and continuous innovation are what sets us apart from the rest of the builders in the country.
Inhale the fresh breeze from the surrounding greenery
Feast your eyes on the nearby posh apartments standing majestically
Walk, without a care in the world, in those wide avenues
The height of enjoyment is yours, literally on the 14thfloor
Take comfort that the apartments are all vaastu- compliant
Every flat is blessed with sunlight and unpolluted air
The artistically-inclined persona in you can savour the architectural brilliance of a beautiful edifice
The royal lifestyle stands out in the master bedroom with unmatched wooden flooring
Dual choice of basement and stilt car-parking
All the above in 2 acres and 9 guntas of green covering
Celebrate pleasant lifestyle, three times better
Child to adult to senior citizen. Or, do we put it as play to work to relax? The 3 stages of life, the 3 stages, each bestowed with blessings of its own
Boyuont childhood
With all its innocence, an urge to explore, full of play and mischief, a bundle of energy, a source of continuous delight, a child is God's gift to man. Enjoy them every moment before you have even realized that they have already grown up.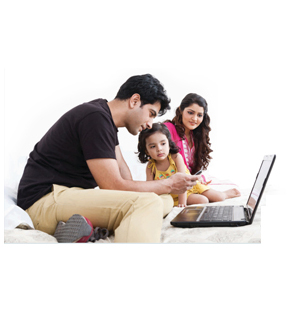 Responsible adulthood
On the threshold of adulthood, is the start of the beautiful romance culminating into blissful union of two souls, extending the family, nurturing the off-springs, watching them grow, working for a career, taking on responsibilities, and heaving a sigh of relief on fulfilling commitments.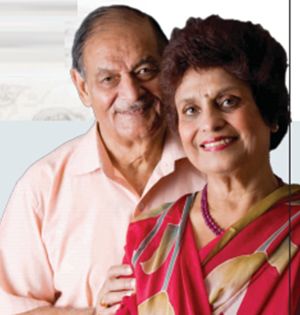 Relaxed retired times
Now is the time for the next generation to take over and allow for a relaxed life, connecting to godhead, spending time with grandchildren, reminiscing good old days, guiding the youth, occasionally indulging in mischievous flashbacks and laughing them off. Yes, a life lived well.
Drawing parallel to the above, we have called our project NEEDS 3 to highlight the importance of phases and values in human life.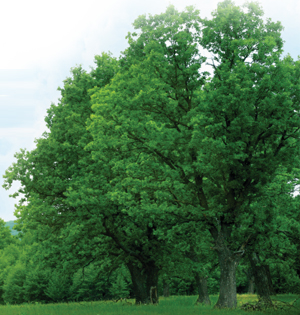 Adding comfort and aesthetics to posh and green around
End to end, feel fresh
Stretch and surround yourself with tall, old breezy trees, green bed of soft grass and well-pruned ornamental bushes, all forming lush greenery to give you fresh air 24/7.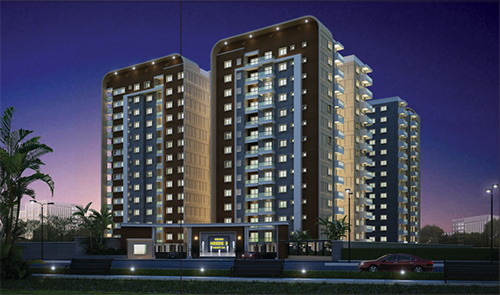 Enhancing the meaning of life
A comfortable lifestyle, peace of mind and a close connect to nature are the three priority wishes anybody could aspire for. And, with his grace, we are able to offer, in our own humble way, aptly-named NEEDS 3, Project 264, a 264- flat apartment-project, near Meenakshi Mall, off Bannerghatta Main Road, with all its enviable features, at an affordable price.
Kammanahalli Main Road, connecting the ever busy Bannerghatta Road, is now the permanent host to a landmark of elegant, enduring and exquisite luxury two and three-bedroom apartments with ultra-modern amenities. A project of DS & Jaks Constructions, with solid experience of constructing apartments, aptly titled Project – Needs 3, Project 264 is up for grabs.
Wrapped in the lap of Mother Nature, touching the periphery of city advantages, loaded with cozy comforts, your days of just wishful thinking shall soon change to pleasant reality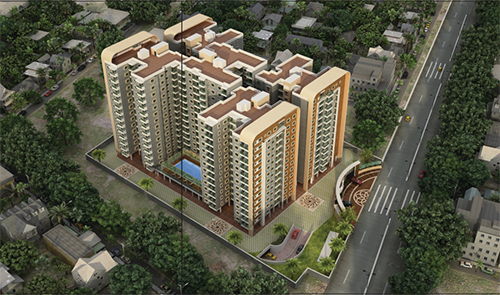 Life is what life has to be
Feature for feature, comparable to the best in the housing sector, Needs 3, Project 264 offers better layout, superior structural designs, pleasing decor, 24x7 amenities, abundant open-space, landscaped gardens, plenty of air and sunlight, roof-top swimming pool, club house…… and, the list goes on. Needs 3, Project 264 is within the accessible distance of MNCs, reputed schools, multi-facility hospitals, the Bannerghatta National Park, etc.
Just start from your own cozy apartment of happiness. Pleasing decor, optimal use of space, structurally-safe design, and user-friendly layout pattern make the stay here worth every moment of time.
Peep into the window. Enjoy the beautiful sunrise and sunset, the star-studded night-sky, greenery all-round, silhouette scenery, birds in flight formation, clouds as the backdrop to the concrete edifices. The list is endless. Each, a bead in the necklace of features.
Swimming polls with kids poo
Children's play area
Clubhouse
Gymnasium
Jogging Track
Landscaped gardens
CCTV Surveillance
Indoor games
Power Back-up
Rain Water Harvesting
24/7 Security
Sewage Treatment Plantl
Multipurpose Hall
Water Softener
Organic converter
Senior Citizens Kiosk
Overall Plan
Site Plan
FLOOR PLANS BLOCK-C 101

FLOOR PLANS BLOCK-C 102

FLOOR PLANS BLOCK-C 103

FLOOR PLANS BLOCK-C 104

FLOOR PLANS BLOCK-D 101

FLOOR PLANS BLOCK-D 102

FLOOR PLANS BLOCK-D 103

FLOOR PLANS BLOCK-D 104

FLOOR PLANS BLOCK-E 101

FLOOR PLANS BLOCK-E 102

FLOOR PLANS BLOCK-E 103

FLOOR PLANS BLOCK-E 104

Structure
:
Basement +Ground +14 Floors with seismic compliance as per
IS 1893 -2002, RCC framed structure
Wall
:
Autoclave aerated cement blocks for better quality and thermal
insulation
Flooring
:
Laminated wooden flooring for master bedroom, living & dining Superior quality vitrified tiles glazed / matt ceramic tiles in toilets up to false ceiling anti skid ceramic tiles for balcony & utility
Doors
:
Main door frame with good quality teak wood. All other door frames are good quality hardwood, shutters are flush doors. Branded quality hardware for all doors. Powder coated aluminium doors with mosquito mesh for the balconies
Windows
:
Powder coated aluminium sliding window with mosquito mesh, Powder coated aluminium Ventilators with opaque glass and provision for exhaust fan.
Kitchen
:
Provision for plumbing point for sink and electrical point to accommodate modular kitchen. Provision for aqua guard point. Provision for washing mission point in utility area.
Sanitary & Plumbing
:
Cascading EWC for Master Bedroom
Electrical
:
Concealed conduit with fire retardant low smoke (FRLS) electrical wires. Earth leakage protection at the MCB distribution at each apartment (protection against electrical shock) good quality modular switches & sockets.
AC & Geyser
:
Ac provision for master bedroom, Geyser provision for toilet
Power Back up
:
100% stand by generator for common areas. 1 kW back-up power for each flat. DG with acoustic (low noise)
Telephone with intercom Facility
:
Cabling will be done to each apartment for telephone, intercom and internet facility.
Lifts
:
One passenger lift one service lift for each block.
Fire fighting System
:
Sprinkler system for covered car parking areas and apartments with dedicated pumping system.
Sustainable
:
Rain water harvesting, organic waste development converters
Sy No. 12/1, Next to Klassic Benchmark Appartments
Kalena Agrahara, SOS Post, Kammanahalli Main Road
Near Meenakshi Temple, Off Bannerghatta Road
Bangalore - 560 076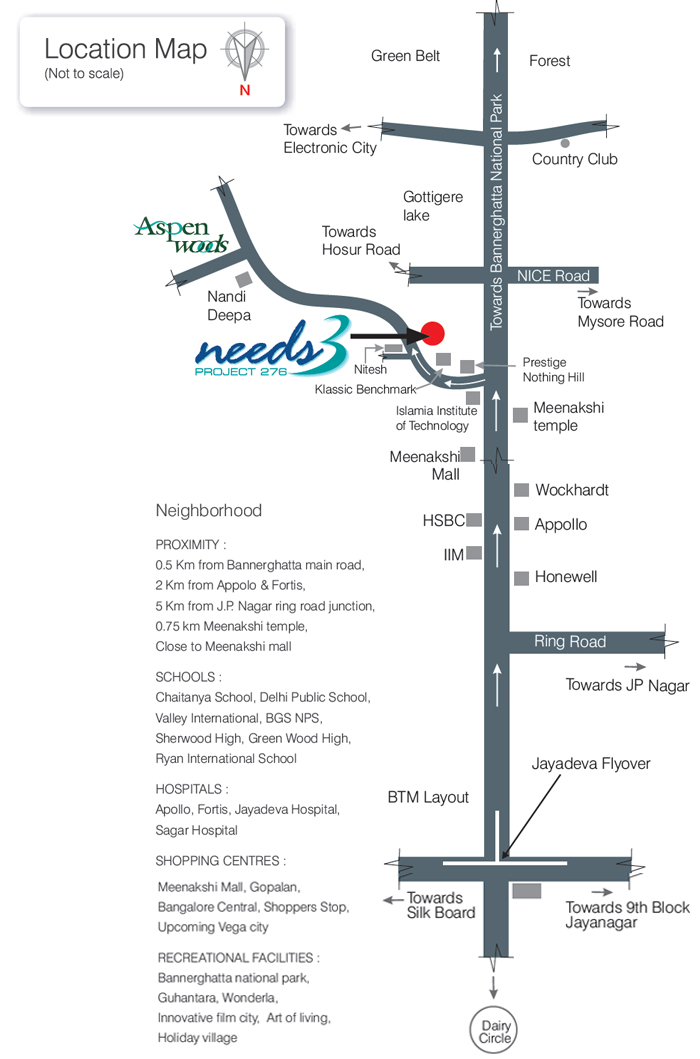 | | |
| --- | --- |
| | |
| Needs 3 PROJECT 276 Day View | Needs 3 PROJECT 276 Night View |
Test Data